A Father's Love
by Hannah Holt (Author) and Yee Von Chan (Illustrator)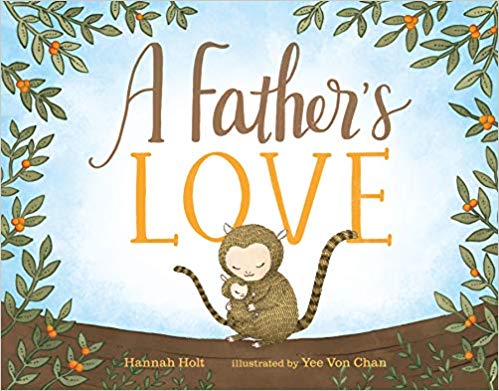 This heartwarming book celebrates the love that fathers and children share in the animal kingdom, while also teaching young readers about colors. Perfect for new babies, new fathers, baby shower gifts, Father's Day gifts, and for kids who love their dads on any old day.
Throughout the animal kingdom, in every part of the world, fathers love and care for their babies. This book takes readers around the globe and across the animal kingdom, showcasing the many ways fathers have of demonstrating their love. Whether it's a penguin papa snuggling with his baby in the frosty white snow, a lion dad playing with his cub in a yellow field, or a seahorse father protecting his young inside his pouch in the deep blue ocean, we see that a father's love comes in all shapes, sizes, and colors.
With beautiful art that brings all of the dads and babies, and the love between them, to vivid, colorful life, this book is a celebration of the special bond that a father shares with his children.