This Beach Is Loud!
by Samantha Cotterill (Author; Illustrator)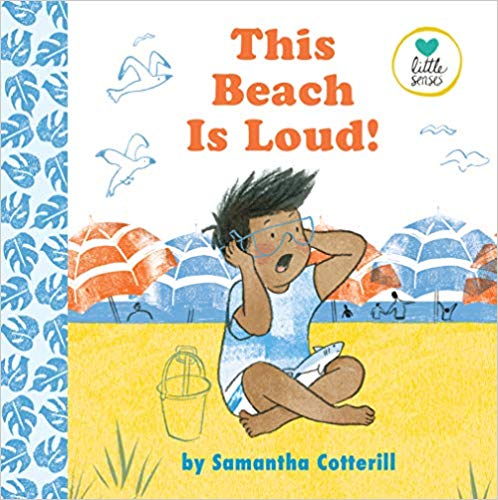 Patience, understanding, and a soothing exercise saves the beach day when excitement turns to sensory overload for this child on the Autism Spectrum.  A perfect book for any child with sensory sensitivities.
Going to the beach is exciting. But it can also be busy. And loud. Sand can feel hot or itchy or sticky…and it gets everywhere! In This Beach Is Loud!, a sensitive boy gets overwhelmed by all the sights, sounds, and sensations at the beach. Luckily, this kiddo's dad has a trick up his sleeve to help his son face these unexpected obstacles.
Combining accessible storytelling and playful design, This Beach Is Loud! gently offers practical advice for coping with new experiences to children on the autism spectrum and/or with sensory sensitivities.